Byers' Choice Presents:
A Christmas Carol, Performed by Gerald Dickens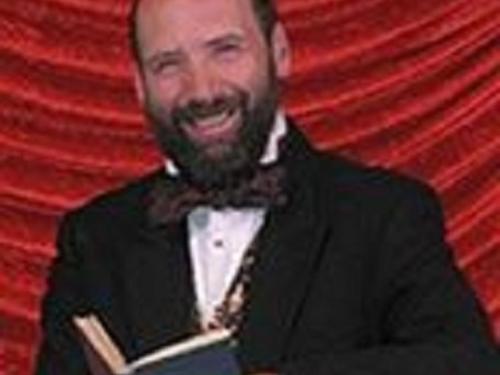 Join us in welcoming the author's great-great grandson, renowned actor Gerald Dickens, once again to perform his one-man stage adaptation of A Christmas Carol. Every year Byers' Choice is proud to host Mr. Dickens as he brings the classic Christmas story to life on stage in a performance that you'll want to watch year after year.
Charles Dickens' literary masterpiece, A Christmas Carol, continues to shape the way we celebrate Christmas over 150 years after the story of Ebenezer Scrooge and the three spirits of Christmas first touched hearts in 1843.
Click Here to view Mr. Dickens' 2017 Performance Schedule or purchase tickets — check back often as performances and venues will be updated/added. Mr. Dickens will be performing "A Christmas Carol" unless noted otherwise.
If you present your ticket in the Restaurant, you will receive a 10% discount.